My Favorite Places to Work in Windward Oahu
Being a business owner who works from home definitely has it's perks(hello pajama Friday) but I find it necessary to escape the house/home office once in a while to get some work done. I love working in a cute cafe or coffee shop so I am stoked to share a few of those hangouts(and what I usually get when I'm there) with y'all today. The best part about most of these places is the ability to sit and work outside. Especially during our early rainy season(fall for you mainlanders), there is nothing more relaxing than a good drink and nice Hawaiian breeze.
ChadLou's -

45 Kihapai St Kailua
I love ChadLou's for many reasons and credit their shop for a lot of successful projects. I have spent hours inside of this adorable coffee shop working my life away and enjoying great drinks and snacks.
Be sure you try the: Pineapple Vanilla Tea Latte(good hot and iced) and the banana bread!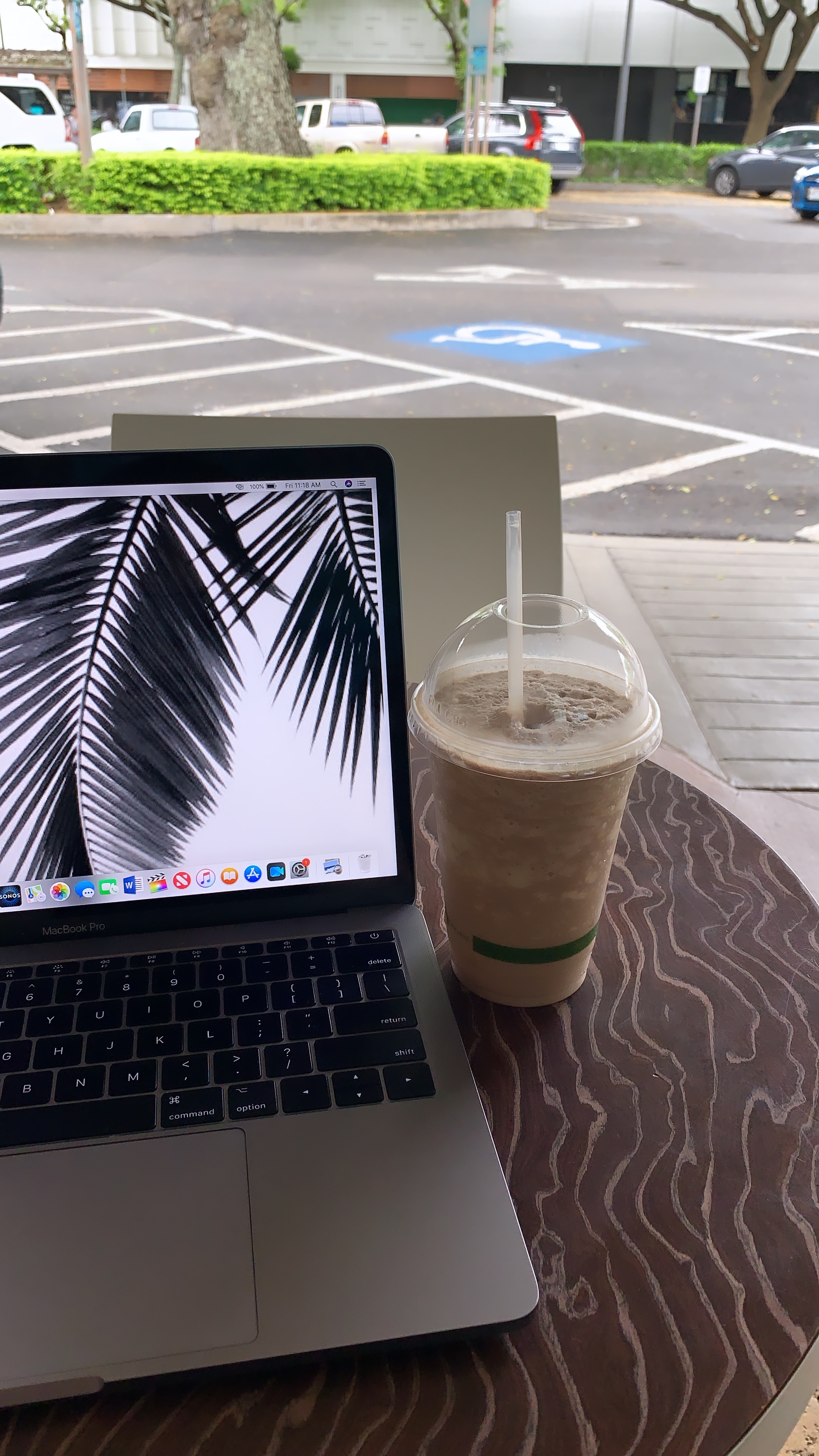 Morning Brew -
600 Kailua Rd. Kailua
Morning Brew was one of my first coffee shop discoveries when I moved here. I was looking for coffee shop recommendations on Facebook and MB was highly recommended. It has now become a regular spot for work and client meetings(there is something for everyone!)
Be sure you try the: Blended Raspberry Mocha or any of their house coffees.
Egghead Cafe-
25 Maluniu Ave. Kailua
I started off meeting some dear clients of mine at Egghead and have fallen in love with this cute little spot. Egghead is a cozy spot perfect for drinks or lunch alone or with clients. The indoor and outdoor spaces make perfect meeting locations.
Be sure you try the: Avo-Corn toast and an iced peach tea! If you are more of a coffee drinker, I love their espresso so any espresso based drink will be amazing too!